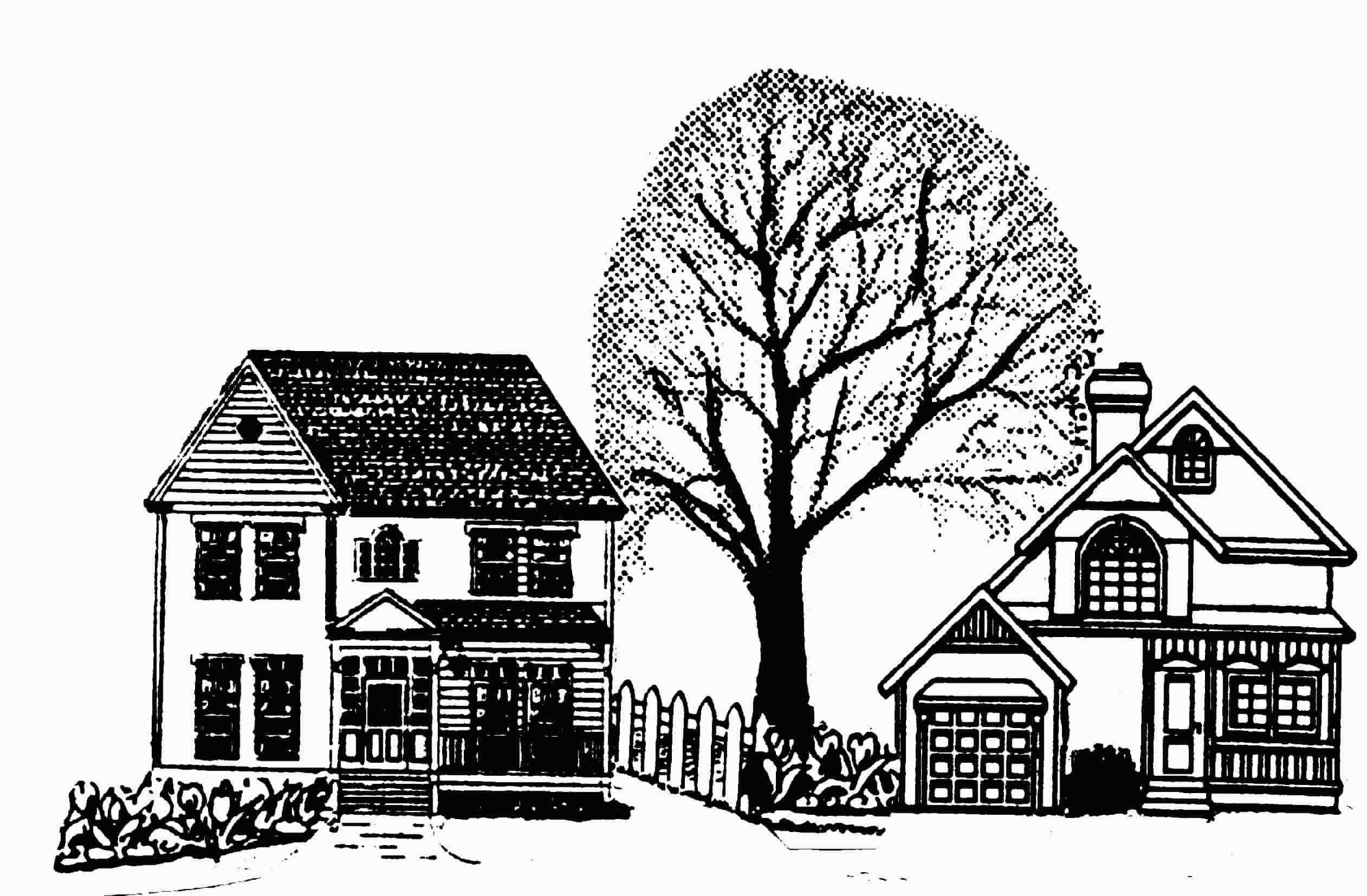 Over The Fence
News for Neighbors
from ARLINGTON HEIGHTS CIVIC ASSOCIATION
Spring 2003
www.geocities.com/ahcawebsite

---
ARLINGTON HEIGHTS MEETING - April 22
by AHCA President Carole Lieber
Our next meeting is Tuesday, April 22, at Patrick Henry Elementary School at 7 pm. I am very excited about our program that evening and hope you will mark the date on our calendar. We will have several guest speakers of interest, including representatives of our 3rd District police force, a county representative who will discuss changes in bus service along Columbia Pike, a slide presentation on the vision of Columbia Pike by CPRO, and a presentation on the Community Emergency Response Team (CERT) training program. We will also be visited by our host, Dr. Lisa Piehota, principal of Patrick Henry Elementary School, who will speak with us about a proposed Exemplary Project. Additionally, information will be available on upcoming events such as the Jazz Festival, Neighborhood Day, the free tree program, and a hazardous materials clean-up day at TJ, in addition to our ongoing committee reports.

Agenda (times are approximate):

7:00 Report from 3rd District Police on crime and other safety issues
7:25 Newly-approved form-based code and vision for the future of Columbia Pike; Columbia Pike Jazz Festival, May 4, Tim Lynch, Executive Director, CPRO
7:50 Proposed new bus services, Jim Hamre, Arlington Public Works Planning Division
8:05 Exemplary Project, Dr. Lisa Piehota, principal, Patrick Henry Elementary School
8:20 Emergency Preparedness and Community Emergency Response Team (CERT), Kim Smith, Arlington County Civic Federation
9:00 AHCA Business Meeting
o Introductions
o Review minutes
o Hear treasurer's report
o Hear committee reports
o Set priorities for Neighborhood Conservation projects
o Other business

---
TRAFFIC CALMING
Speed humps were installed last fall on South Highland Street. Installation of the gateway treatments and raised crosswalks is expected to occur sometime this spring or summer of 03. The intersection at South 9th Street and South Highland Street requires new design plans, and so it will be in the County's engineering department for 12 to 18 months.

---
COLUMBIA PIKE JAZZ FESTIVAL
The Columbia Pike Jazz Festival will be held Sunday, May 4. AHCA will have a booth at the festival. If you would be willing to man our booth, contact carolelieber@hotmail.com or at 703-892-0362 .

---
ARLINGTON NEIGHBORHOOD DAY
Arlington's Neighborhood Day is Saturday, May 10th. The highlight of the day is a parade down Wilson Boulevard emceed by our own Monique O'Grady. The parade begins at 2 pm. If anyone is interested in participating or serving on an AHCA neighborhood day committee, please send an email to Carole Lieber at carolelieber@hotmail.com.

---
AHCA LIST OF SERVICE PROVIDERS
If you are on our AHCA email group, you would know that members regularly ask for recommendations for service providers to do things around the house. These include everything from painting and roofing, to remodeling and additions. Now you can find them all in one place on our website! Betty Siegel generously compiled the list from all member recommendations. Thanks, Betty

---
AHCA APPRECIATION
Volunteering to help your community makes a difference! The Arlington Heights Civic Association was recognized at the recent Arlington Civic Federation Association banquet with a certificate of appreciation for contributions to the Columbia Pike Revitalization Project. Many neighbors have contributed time and effort to this initiative over the years, and special thanks in particular go to Betty Siegel and Mary Hashemi for their work on the form based code.
---
ARLINGTON OFFERS CERT TRAINING
Arlington is currently offering Community Emergency Response Team (CERT) classes for community members, both residential and businesses, who are interested in learning how they can better prepare their homes, neighborhoods, and work places to become disaster resistant. Please attend our April 22 meeting to learn more about this program and other Arlington Emergency Preparedness Programs.

---
DISCOVER ARLINGTON!
How well do you know Arlington? Are you interested in Arlington's culture, communities, history and natural resources? You are invited to participate in Discover Arlington, a fun-filled scavenger hunt for people of all ages.
Throughout May, participants will explore 25 locations answering questions related to Arlington's history, art, wildlife, and more. Entries must be received or postmarked by May 31. Prizes will be awarded to the entry with the highest score in three categories: adult, teen, and child. All participants are eligible for a prize drawing on June 7.
Entry forms will be available May 1 by visiting http://www.arlingtonenvironment.org or calling 703-228-6427. Entry forms will also be available at Arlington County libraries, community centers, and nature centers.
Discover Arlington is being organized by Arlingtonians for a Clean Environment in celebration of its 25th anniversary.

---
ARLINGTON COUNTY YARD WASTE COLLECTION
Arlington County will provide a four-week spring yard waste collection program for residential refuse customers during the month of April, 2003. Material will be brought to the County's earth products yard where it will be shredded into mulch and made available to Arlington County citizens. Yard waste can be placed in either rigid trash cans or in paper biodegradable bags. Materials in plastic bags will not be collected. Biodegradable bags with yard waste will be collected the day after your regular refuse collection day (similar to the fall bagged leaf collection program). Please note that the weight limit for biodegradable bags is 50 pounds. Citizens are encouraged to use bags left over from the fall leaf collection program. Bags can be picked up at the TJ Community Center.
For more information, click on http://www.co.arlington.va.us/des/swd/springyw.htm#what


---
NEW ARLINGTON TRANSIT ROUTE
Arlington Transit is launching a new route on Monday, April 7 - ART 41 Columbia Pike-Ballston-Court House. ART 41 will provide weekday service across the County beginning in the Columbia Heights West neighborhood along Greenbriar Street, 7th Road S. and Dinwiddie Street, and ending at Court House Metro. This service will operate along Columbia Pike, Glebe Road and Wilson/Clarendon Blvds. In addition to the many stops along the route designated by the green and gold ART signs, major destinations include Westmont Shopping Center, Ballston Common Mall, Clarendon and Court House Metro stations and the Arlington County main offices and Department of Human Services.
The route will operate at half-hour intervals from 6:30 a.m. until 6:50 p.m., Monday through Friday. The fare will be the same as Metrobus, $1.10 per trip, with discounts available for seniors and disabled, weekly and monthly passes, free transfers to Metrobus and $0.25 transfers from Metrorail. The 29-passenger ART buses are fueled by clean-burning compressed natural gas and are fully ADA accessible with wheelchair lifts and priority seating. TDD is available for the hearing impaired through the Virginia Relay Center at 1-800-828-1120. Information on ART 41, as well as other ART bus routes, can be found at http://www.arlingtontransit.com or by calling 703-228-RIDE.

---
PAVING PROJECTS UNDERWAY
This summer the Arlington County Department of Public Works will be paving several streets in our neighborhood. On the schedule are Highland between Arlington Blvd and 2nd Street South; and 2nd Street South between Jackson and Ivy. More information about the county's paving projects can be found at: http://www.co.arlington.va.us/dpw/engineer/pave/paving.htm
---
Join AHCA's Ever-Growing E-mail List
Write to AHCA-subscribe@yahoogroups.com to get e-mail about construction, lost cats, meetings, and other fun stuff.

---
Get those Gardens Ready!
The AHCA Annual Garden Tour will be held on Saturday, June 21, at 9:00am. Joan Gill will again coordinate. More information forthcoming, or contact Joan at jgill@erols.com

---
AHCA OFFICERS FOR 2003
• President: Carole Lieber carolelieber@hotmail.com
• 1st Vice-President: Adam Croswell (703-553-0523) acroswel@rocketmail.com
• 2nd Vice-President: Patricia Bullington-McGuire (703-979-4380) patricia@obscure.org
• Secretary: Betty Siegel (703-892-1959) access@kennedy-center.org
• Treasurer: Bob Dannemiller (703-685-3795) rjdannem@aol.com

• Neighborhood Conservation Representatives:
o Betty Siegel (703-892-1959) access@kennedy-center.org
o David Reidy (703-920-2940) dreidy@ompdirect.com
• Newsletter Editor: Justin and Megan Booth (703-553-9712) jj-megan@mindspring.com
• Newsletter Distribution: Bahar Hess (703-521-8528)
• Neighborhood Signs, Garden Tour, Holiday Caroling: Joan Gill (703-685-1760 or 703-920-2079) jgill@erols.com
• Neighborhood Watch Chair: Patricia Bullington-McGuire (703-979-4380) patricia@obscure.org
• Traffic Committee Chair: David Sider (703-304-3122) sider7979@yahoo.com
• Web site and e-mail list: Jay Jacob Wind (703-218-2726) jay.wind@att.net

• Arlington County Civic Federation
Delegates:
o Rich Bolczak (703-521-5210) rbolczak@mitre.org
o Bob Dannemiller (703-685-3795) rjdannem@aol.com
o Carole Lieber (703-892-0362) carolelieber@hotmail.com
o Jay Jacob Wind (703-218-2726) jay.wind@att.net
Alternates:
o Adam Croswell (703-553-0523) acroswel@rocketmail.com
o Jim Gill (703-685-1760 or 703-920-2079) jgill@erols.com
o Dan Morrisey (703-521-2985) danielgm@aol.com

---
Join AHCA for 2003
Send to Bob Dannemiller, 215 S. Ivy, Arlington VA 22204

Name _____________________________________________________________________________________________________

Address ______________________________________________ City, State, ZIP _____________________ [__] Arlington VA 22204

Phone ______________________________________________ E-mail ______________________________________________

Make checks payable to "AHCA"

[__] Enclosed is $12.00 for FAMILY membership
[__] Enclosed is $25.00 for BUSINESS membership
[__] Enclosed is an added donation of $_____

Membership year is January to December