Thomas Jefferson Park Preservation Resolution
Dear Members:
On November 18, 2014, we sent a letter to Arlington County Board stating the resolution unanimously approved at our quarterly meeting on Wednesday, November 12, 2014:
WHEREAS Arlington Public Schools is proposing to build a school adjacent to the Thomas Jefferson Middle School, possibly intruding upon Thomas Jefferson Park,
WHEREAS Thomas Jefferson Park is an extremely valuable resource for Arlington and its Arlington Heights neighbors, where our children and families use the park for play and recreation, people walk their dogs, runners jog on its measured half-mile trail, neighborhood volunteers maintain the ornamental garden at the southeast corner of the park, and Thomas Jefferson Middle School students raise food in the park's organic vegetable garden for the Arlington Food Assistance Center,
WHEREAS Arlington Heights Civic Association deems the boundary of Thomas Jefferson Park to be as illustrated in Figure 1, (see Attachment 1)
BE IT RESOLVED THAT Arlington Heights Civic Association opposes Arlington Public Schools building a school, or any facility, that occupies, or infringes upon, any portion of Thomas Jefferson Park.
BE IT RESOLVED THAT Arlington Heights Civic Association strongly supports a comprehensive planning approach to the Thomas Jefferson site. Arlington Heights Civic Association is deeply concerned that building a new elementary school by 2018 on the Thomas Jefferson site would foreclose future improvements of the site.
Sincerely,
Stephen Hughes, President
Arlington Heights Civic Association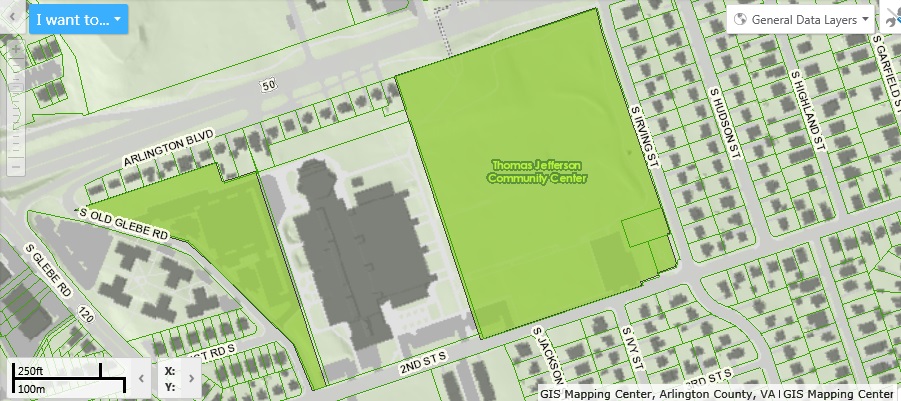 Green areas are owned by Arlington County Board. School area is owned by Arlington Public Schools.
---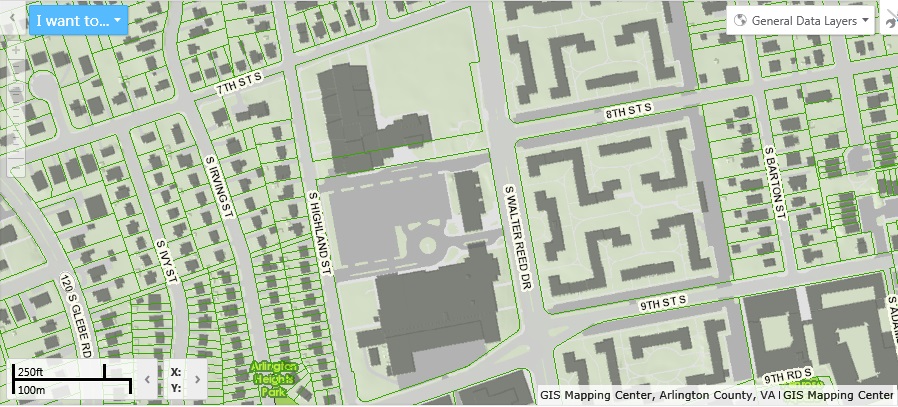 ---
(To re-create these maps, open
Arlington County Maps
, select Parcel Search, and search for Parcel ID 24011037 or 25014010)